July 1st, 2009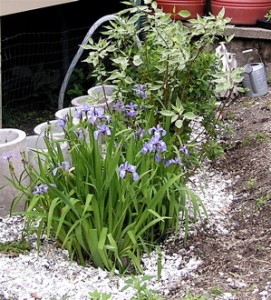 Wondering what to do with urine if you're not interested in collecting it for direct application?
A Growaway Garden is a garden specially engineered to growaway urine's nitrogen ecologically and in a contained planter, so no nitrogen discharges to the ground.  A system like this, especially if it is lined with plastic, can help you get permits for your system.
Ecovita will feature free plans here on the Web site soon.
Filed under
Do it yourself, How to
|
Comments Off

on Growaway Gardens manage urine